Regular price
Sale price
$ 12.00
Unit price
per
Sale
Sold out
A healthy concentrated solution, dilute into 1/2 gallon water. For all house hold surfaces.
All purpose use.
Great for yoga mats and blocks as well.
Details

Counter tops, floors, bathrooms surfaces.

I have created this product because I am in the kitchen a lot and I haven't found a cleaning product that didn't stink like vinegar. I wanted to formulate something that would kill the germs and also leave a present aroma to linger.

Benefits for using natural products:

* Eucalyptus essential oil also contains strong purifying properties that are advantageous for the skin and can be used to cleanse surfaces and the air.

* Lemon is a terrific cleaning agent. The acid in lemons is antibacterial and antiseptic, and it acts as a natural bleach. Oils in the rinds help to clean and shine.

* Tea Tree and Vinegar, wipe away grime, Vinegar's acidity is what makes it such a good cleaner. Because vinegar is so acidic, it can counteract some icky buildups.

- Esther

Made with Eucalyptus and patchouli.

4 oz

can be diluted into 1/2 a gallon or used as is.

fits in a gym bag perfectly.
Share
View full details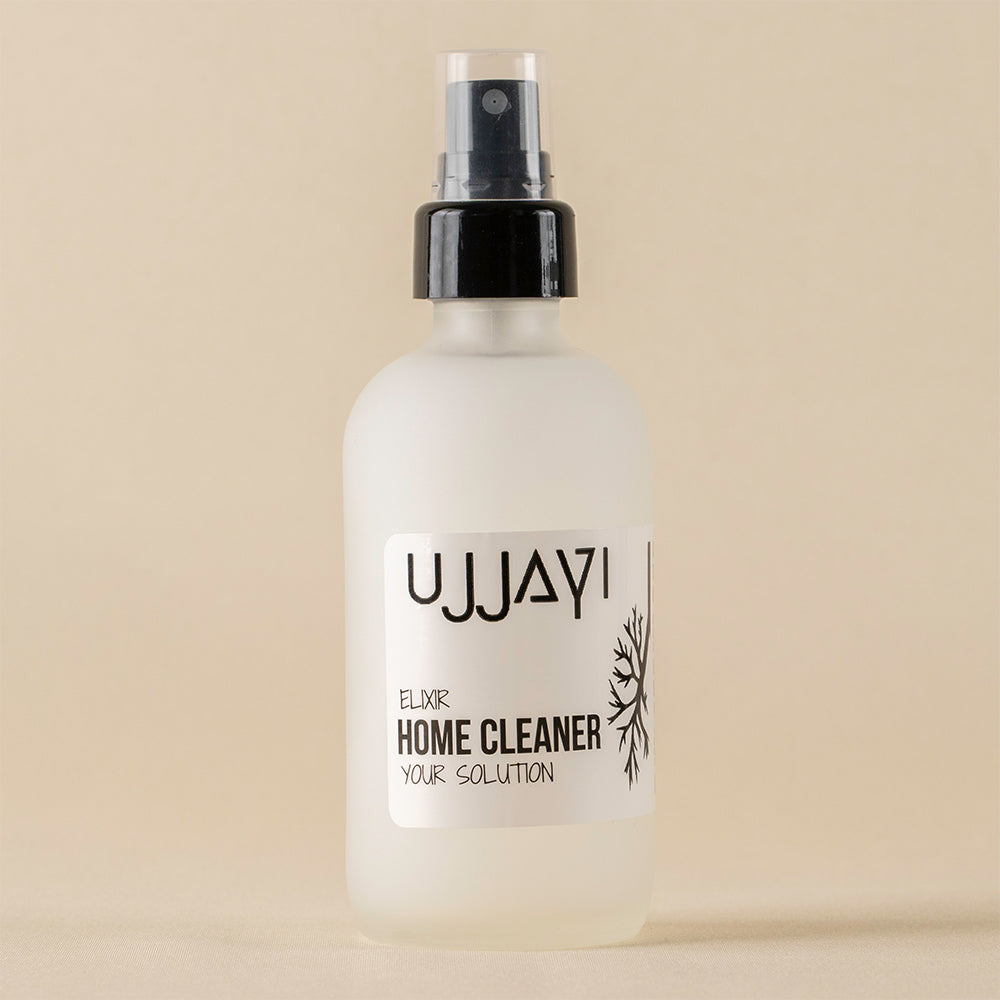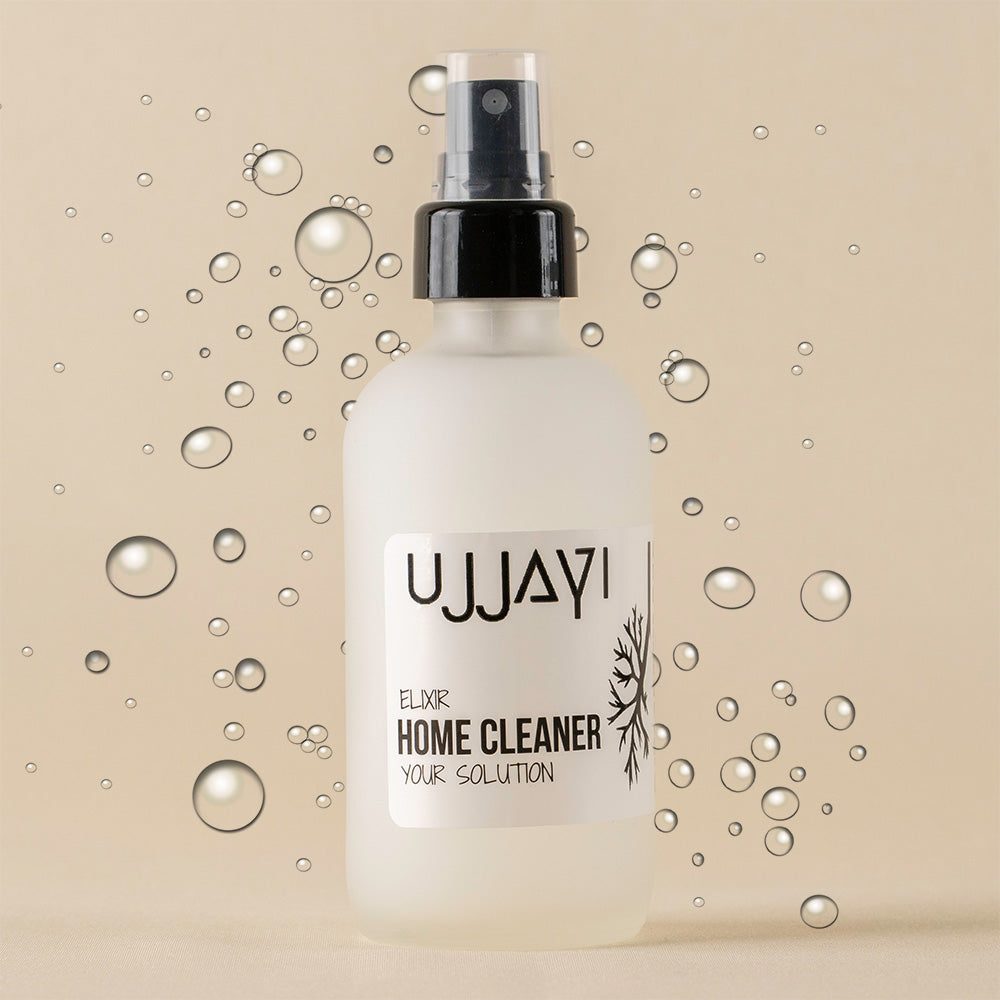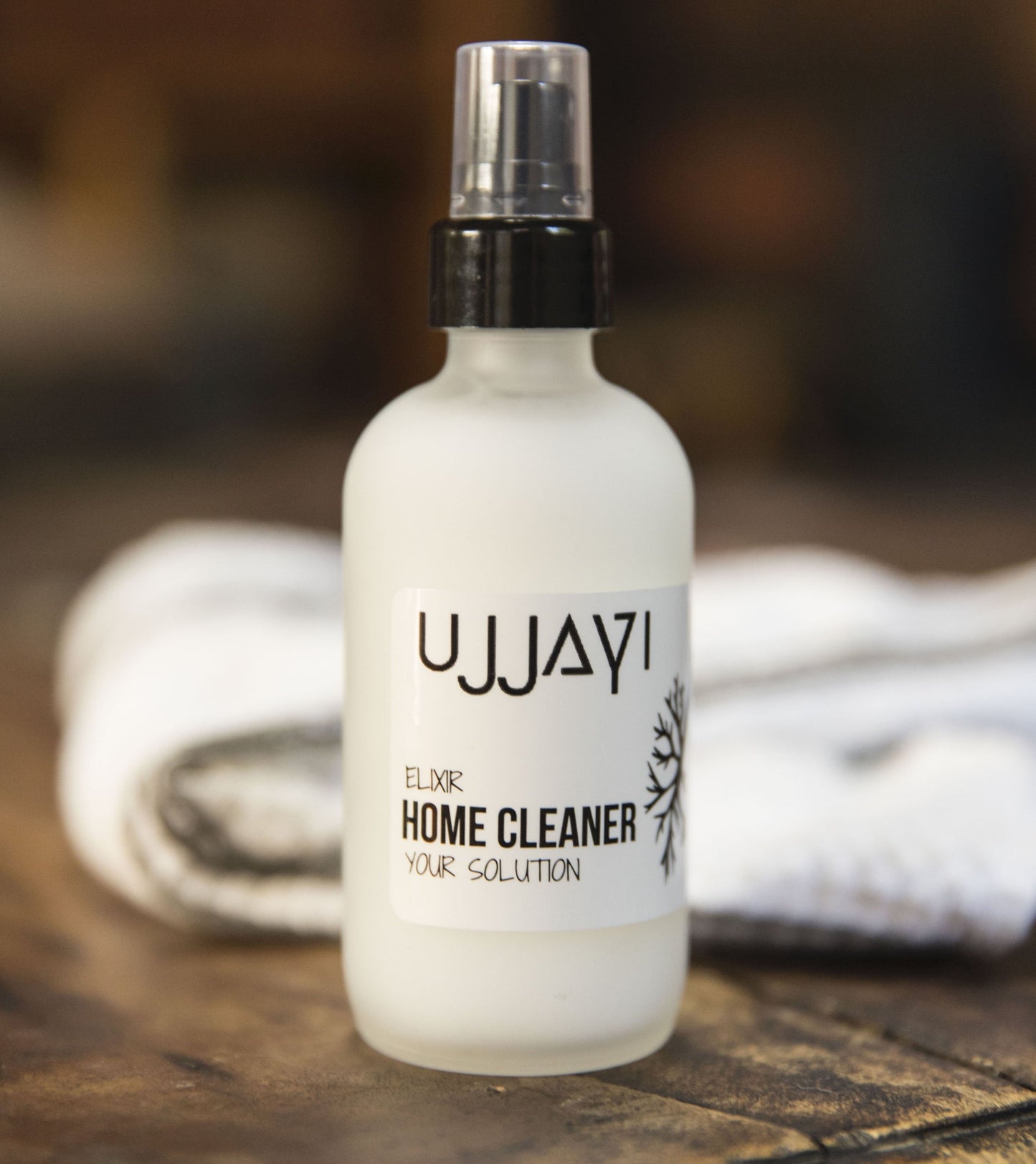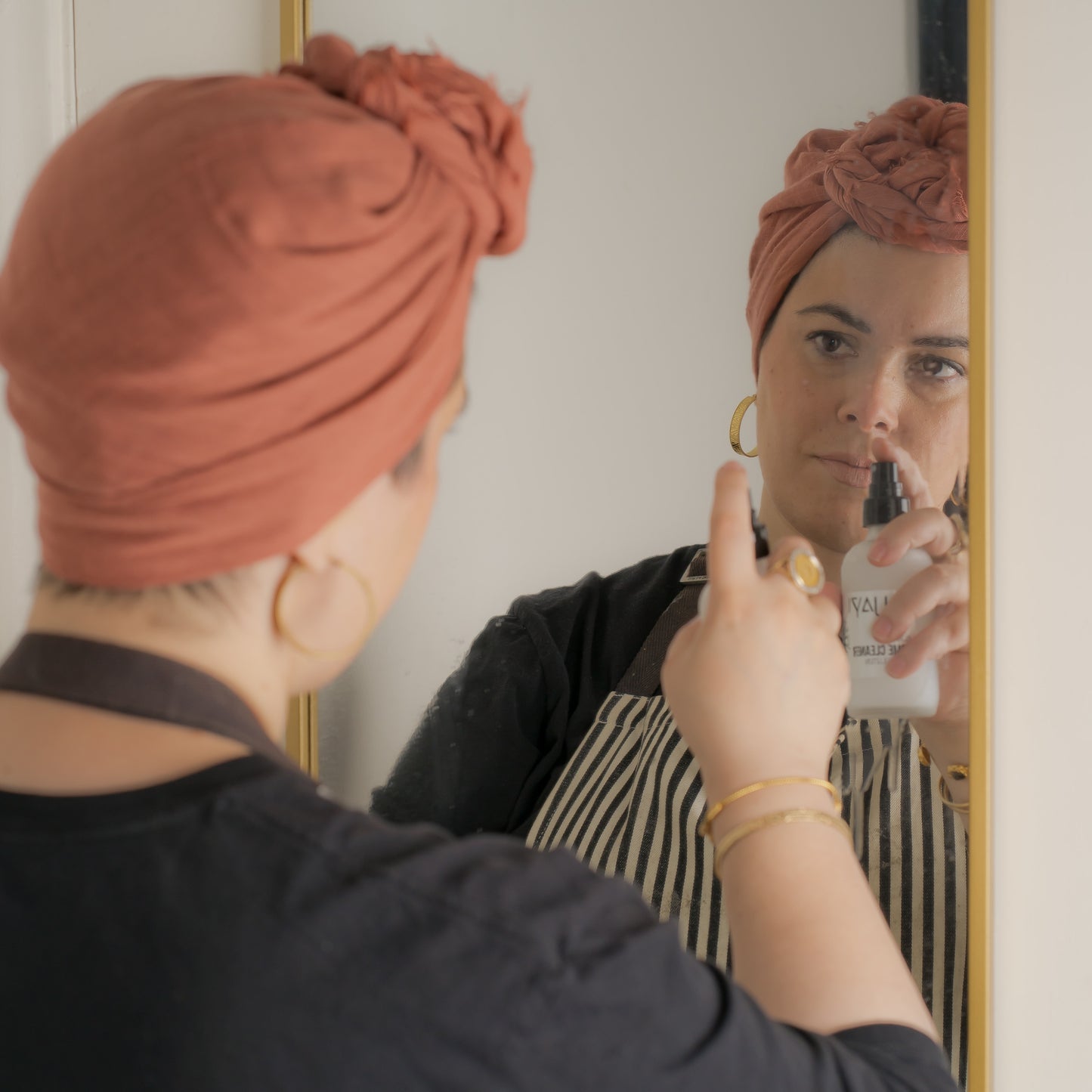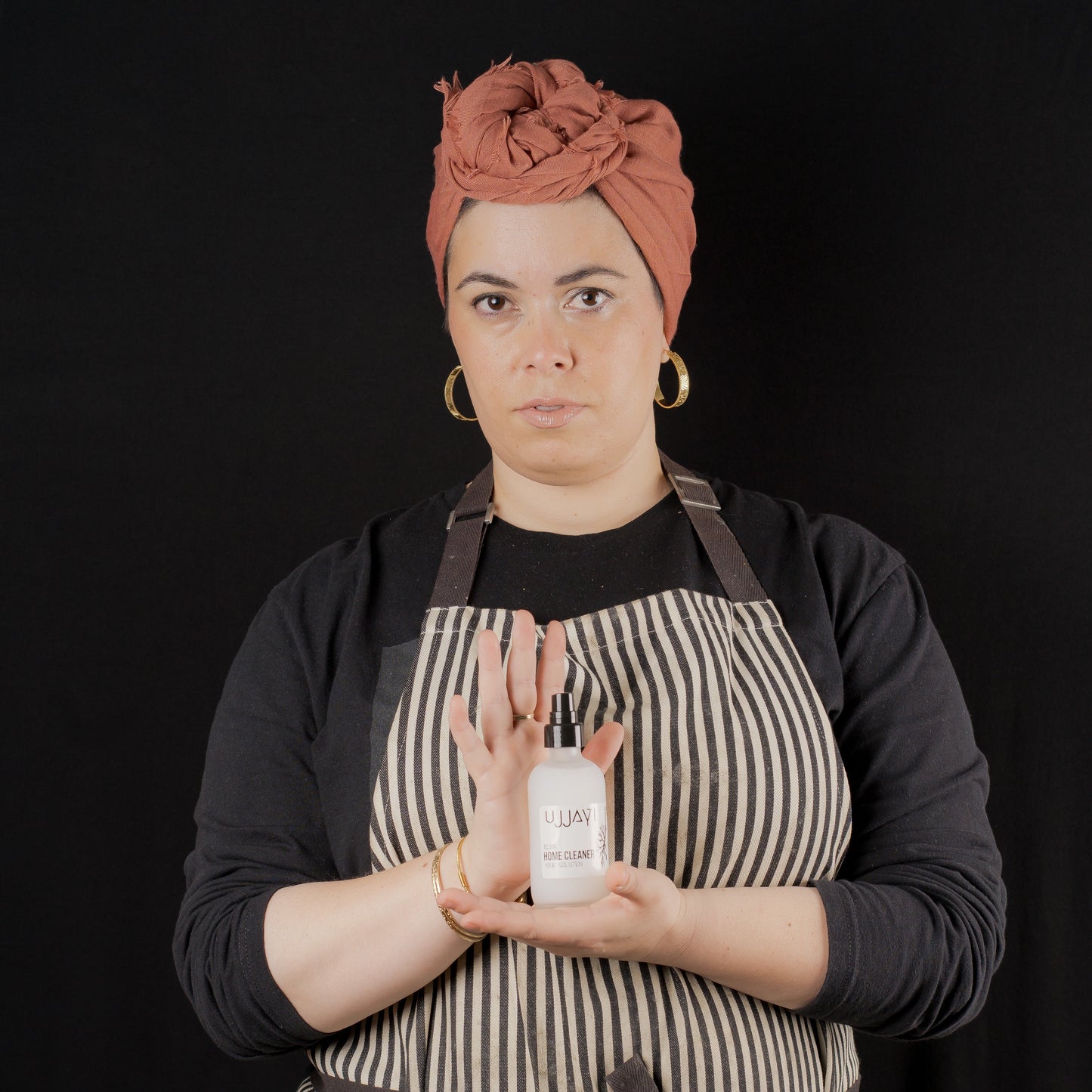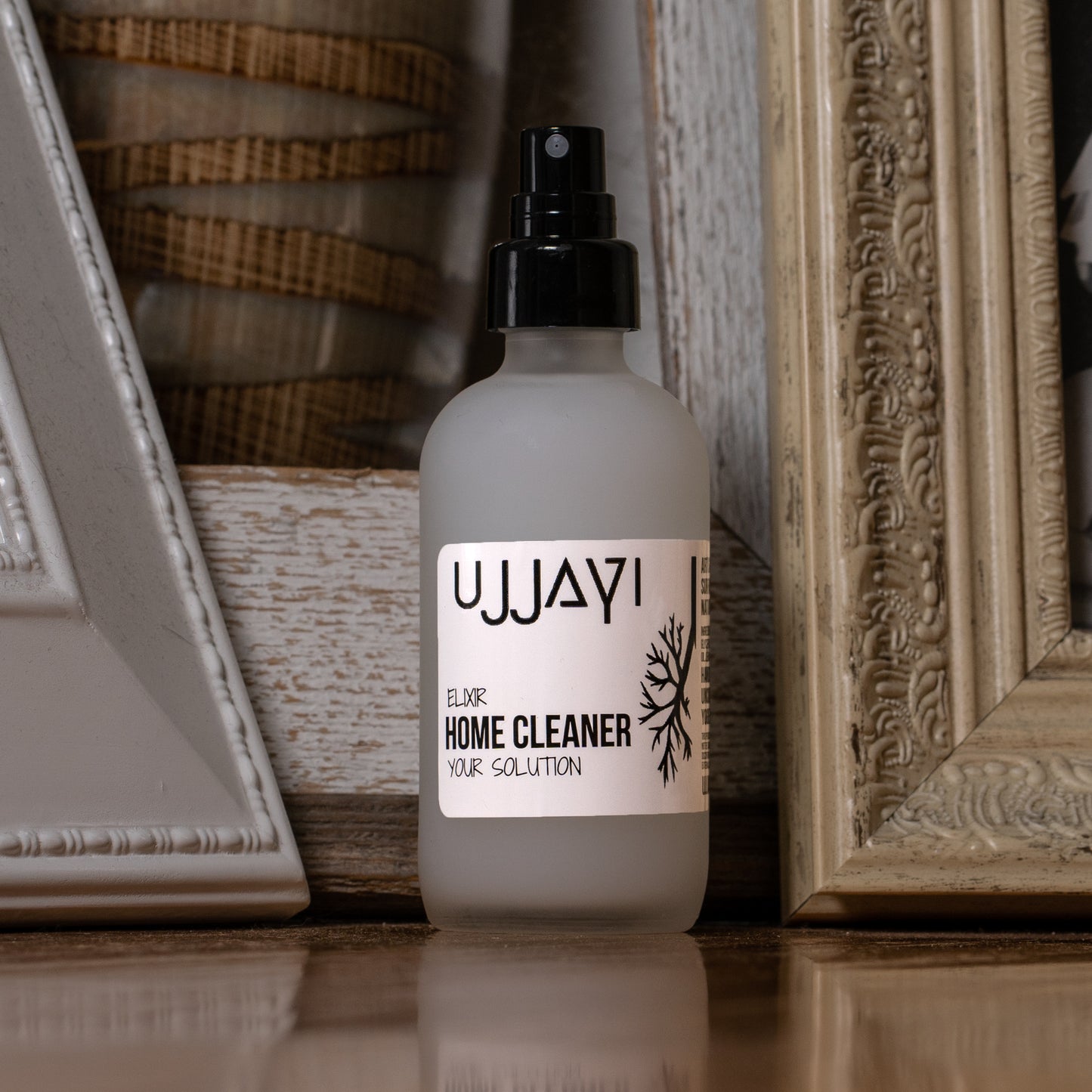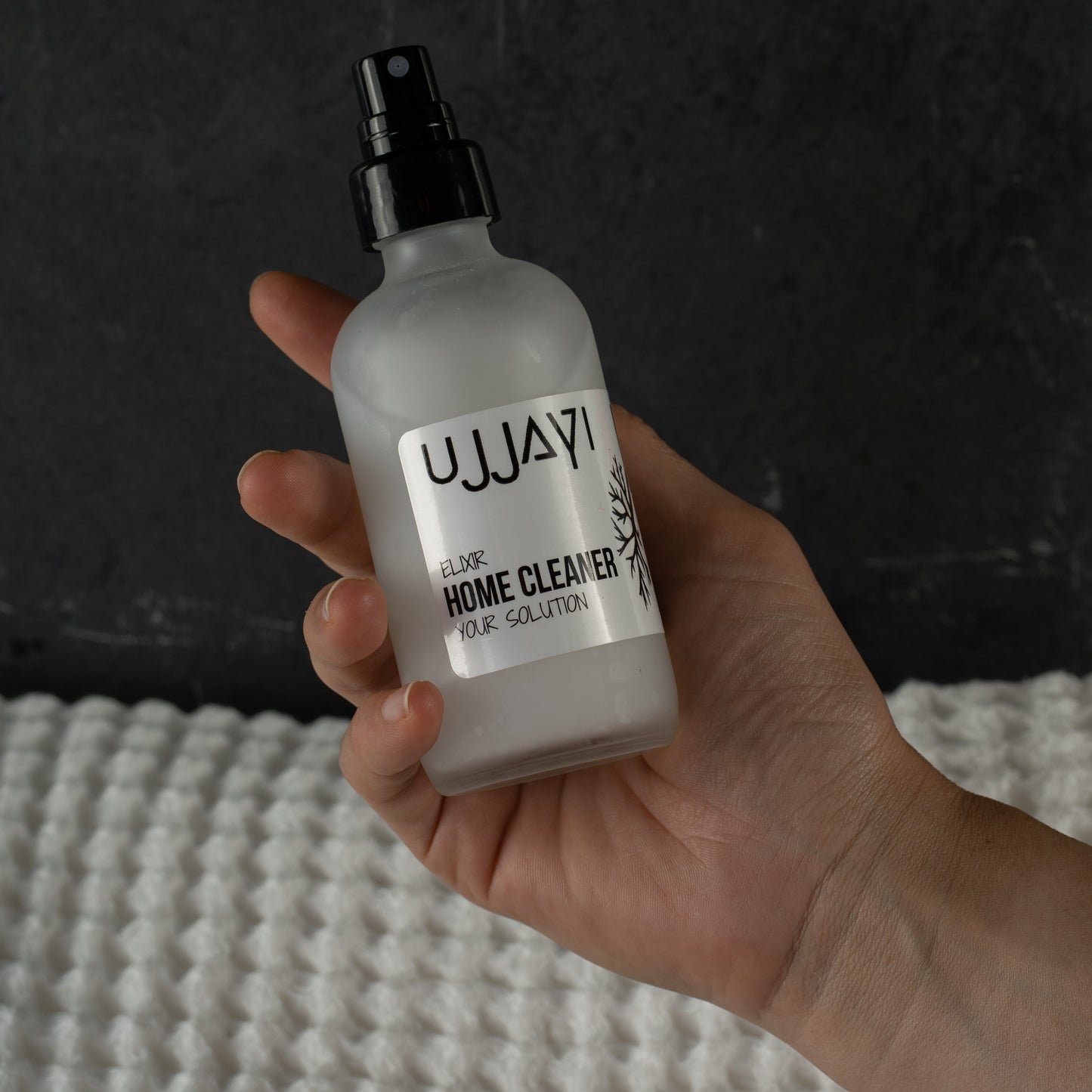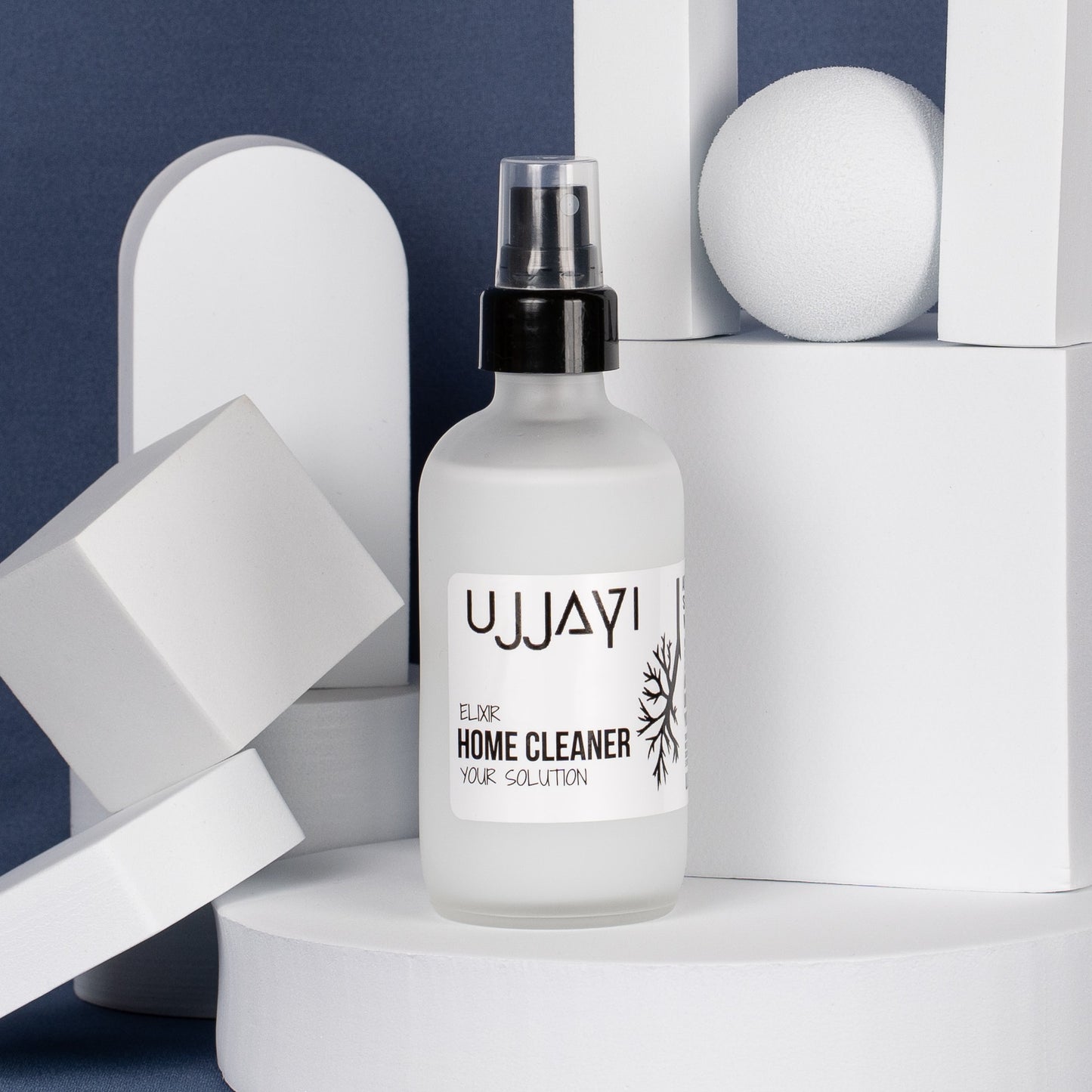 Hand Made with Love.
Every Product from inception to delivery is hand-crafted with conditional love.

Ujjayi is a healthy alternative to traditional product. Safe for sensitive skin. Fresh, clean, and natural scents you'll love. Let your skin breathe!